Colorado's eCommerce Website Developers
Why Is Ecommerce Important For Retail Businesses?
If your business isn't selling online, it needs to be. And if it already is, you still have plenty of room to grow. Ecommerce has been steadily replacing other forms of sales since the late '90s. Since 2010, e-commerce has grown an average of nearly 15% every quarter1. In 2018, online sales passed the 10% mark for the percentage of total sales in the United States. The proof is in the numbers: online sales are growing, and they're growing fast! If you haven't incorporated a website with eCommerce into your business model, then you're missing out on a major source of potential revenue. 
As a leading website development company in Denver, our experts help you position your business for its next stage of growth. If you're ready to grow your business with custom eCommerce web development, contact us today for a professional consultation.
Still unsure if e-commerce is the best solution for your business? Continue reading to discover the value it can bring to you. 
Why Is Ecommerce Important For Business?
Ecommerce is important for business because it provides your customers with a convenient way to experience your business online. The easier it is for customers to purchase from you, the more revenue your business is likely to generate.
One major factor for why e-commerce is becoming increasingly important for businesses is that younger buyers have come to expect a digital purchasing experience. As more millennials become key decision-makers in the workforce, it's important to make sure your business is meeting their expectations. Providing your customers with an online retail presence is a strategic way to prepare your business for volatility. If your sole outlet is your brick-and-mortar store, your business is at greater risk of being impacted by circumstances that limit access to your physical location. Ecommerce provides an extra channel for your customers to purchase from you and improves your company's resilience to unexpected risks or threats.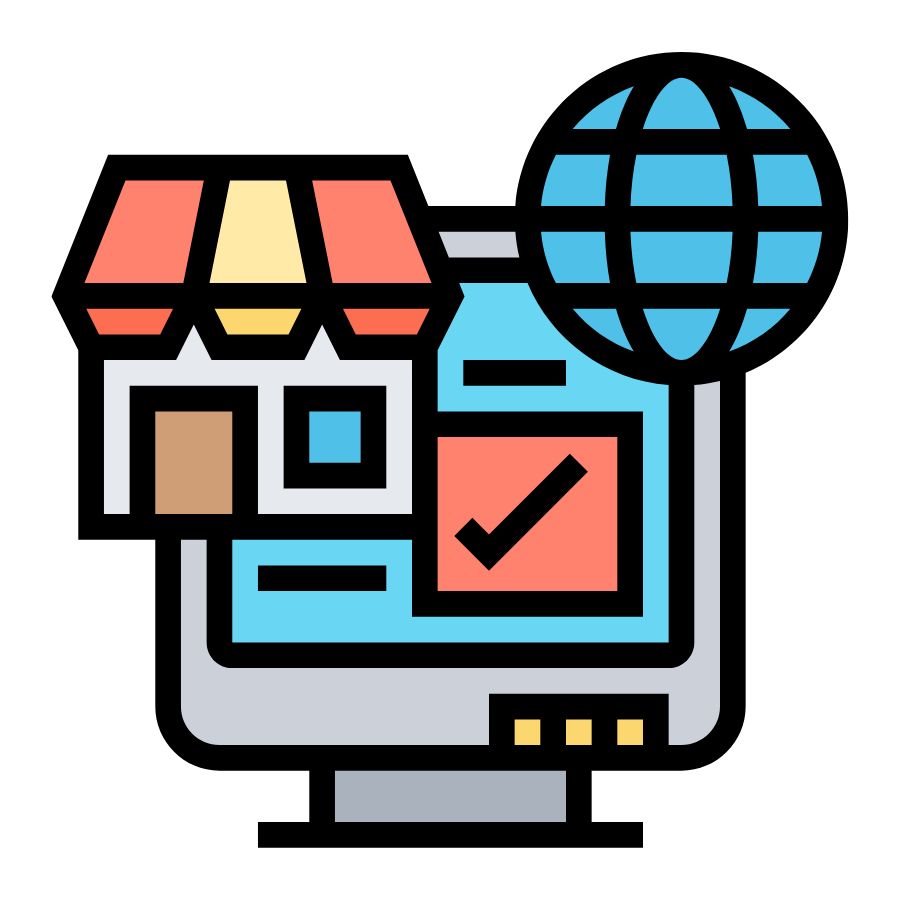 What Types of Businesses Sell Online?
Almost any type of business can benefit from eCommerce web design services because the possibilities for conducting business online are virtually limitless. In today's digital age, transactions, fulfillment, and customer service can all be conducted online with a custom e-commerce website. Business-to-business and business-to-consumer organizations alike can serve their customers better by opening new avenues for sales and customer service.
Retail vendors can set up an e-commerce store to supplement their physical location or serve as their main touchpoint with customers. By posting their products and services online, they increase their visibility and make their products available to a much broader market. An online presence is available to your customers around the clock without requiring additional staffing.
Businesses in service industries can also benefit from having an eCommerce website for selling services. Online appointment management allows customers to schedule and pay for services in one smooth experience. By scheduling digitally, you can save time and money over manual methods.
Nearly every business can streamline its operations by setting up online invoicing and a convenient payment gateway. Scheduling automated reminders and providing multiple payment methods makes it easy for customers to pay on time.
Colorado Digital has worked with many companies across a variety of industries to help move their business activities online. From setting up donation collection payment gateways to creating rich eCommerce storefronts, we have the experience you need to get your business online.
How Can Ecommerce Help Grow My Business?
If you're looking for ways to grow your business, having a professional online presence that supports your marketing goals is a great step in that direction. By adding e-commerce functionality to your website, you can take those efforts a step further, giving customers a reason to return to your site.
Ecommerce isn't limited to selling products. Providing something as simple as a credit card payment portal to your customers streamlines their ability to engage with your business which results in additional visits to your website. With every repeat visit, you're increasing your visibility and brand recognition.
Creating an online store allows your business to be open 24/7 and extends your reach to a global market. You can be selling goods and services worldwide even while you sleep!
An informative online presence can also help reduce customer service costs. By posting information about your business to your website, you can provide answers to common customer questions and minimize the amount of time your staff spends responding to customer inquiries.
What Do My Customers Want Online?
Simply put, customers want to know who you are and what you have to offer. They want a friendly and engaging experience that allows them to discover and purchase your products and services without any fuss. They want their transactions to be secure, and their personal information protected.
Customers want to have information about your products and services at their fingertips so they can make an informed purchase. By placing your product information online, you give customers the power to make comparisons and buy with confidence. A good e-commerce website can even help reduce overhead costs for marketing and customer service.
Custom Ecommerce Websites
There are many different ways to approach building your online eCommerce website. You could select an online store builder such as Shopify, Squarespace, or Wix that provides basic electronic commerce capabilities. You could try to set up your site using a more full-featured eCommerce platform like WordPress WooCommerce or Magento. Alternatively, you could engage with a professional agency to build your web eCommerce site.
If you have the time and resources to devote to selecting an eCommerce platform, then designing, building, maintaining, and marketing it, you may consider setting up shop using a prefabricated store builder. The main drawback of these types of solutions is that your web eCommerce site is limited by the constraints of the builder.
To make your eCommerce website successful, you want complete control over your online purchasing experience. By creating a compelling shopping experience, observing your users' behaviors, and adjusting your presentation and flow, you can tailor your purchasing experience in response to your actual users. Many e-commerce website builders lack flexibility, leaving business owners trapped without room to grow their websites. Every business has different needs, some of which won't fit neatly into a stock all-in-one solution.
Our strategy is simple. We merge reliable content management capabilities into an e-commerce setting. By combining the power and flexibility of these frameworks, we can develop e-commerce solutions that meet the unique needs of your business.
We aim to give you as much flexibility and control over your products as possible. Our Colorado website designers provide you with the ability to create products as easily as publishing a blog post or a slideshow on your e-commerce website.
Colorado Digital provides professional eCommerce website development and design in Denver, Colorado and throughout the US. We use secure, industry-best practices to position our clients for maximum exposure and success online.
Find out today how to grow your business with a custom eCommerce solution! Call Colorado Digital today at (303) 800-8424.