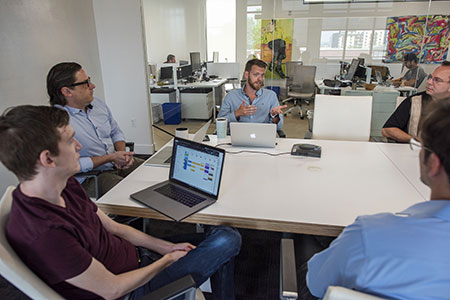 We are committed to continuous growth and improvement. With a mentality like that, we are always looking for people who will make our team even stronger by using their talents to bring value to our clients.
We have developed a unique culture focused on professional growth, clear and honest communication, and continuous improvement. Every member of our team believes that success lies in working collaboratively to achieve the goals of the team, the company, and most importantly, our clients.
If the following attributes describe you, then a career at Colorado Digital might be just the right fit!:
You have a passion for the web! You understand the value that a carefully designed and constructed website brings to clients
You crave an environment where you will both teach and learn
You desire a company where your breadth of talents, skills, background, and interests add strength and diversity to the team
You demand excellence of yourself and of your team
Are you ready to begin your career at Colorado Digital? Take a look at our current job openings below to see how you might fit into our team and culture. Then, submit your resume, and we'll be in touch about opportunities to join our growing company!
Current Career Opportunities
No current open positions at this time, please check back at a later date.