Our Team of Experts
The Denverdata Web team is comprised of experts in web development, web design, and digital marketing. We use a collaborative, goal-driven approach to build strategic solutions for our clients. Learn more about our fantastic team of professionals below or check out our list of services.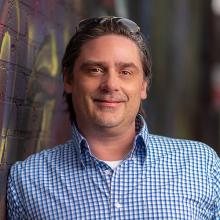 Tom DeGerlia
President and Founder
In March 1998, Tom DeGerlia combined his passion for the web with his experience in database development to bring Denverdata Web to life. As the President and Founder of Denverdata Web, Tom has grown the company to be where it is today. His breadth of knowledge and experience is unmatched in this industry, which results in the delivery of the most cutting edge web-based solutions for clients. He demonstrates a unique ability to focus on both the big picture and small details of every project, resulting in high quality results for our clients. Outside of work, Tom is an active gardener. He's been the leader of Denver Urban Gardens for over 6 years. He also enjoys spending time with his two sons and exploring Denver's variety of bars and restaurants.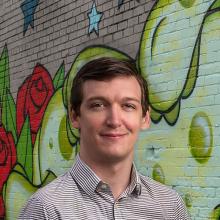 Justin Goldman
Web Designer and Developer
Justin Goldman joined Denverdata Web seven years ago after graduating from Full Sail University with a degree in Web Design and Development. Since then, he's been bringing client visions to life with his outstanding web design and development skills. He's a problem solver, always working hard to develop solutions for clients in collaboration with the rest of the team. He approaches everything with a positive attitude and a determination to deliver results for clients. Justin's passion for technology doesn't stop at work: He enjoys building computers in his free time as well as playing video games and fishing.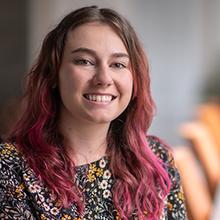 Aspacia Coverstone
Digital Marketing Specialist
Aspacia was born and raised on the east coast where she graduated with a Bachelor's in Media Arts and Design with an emphasis on Cultural Communication. Shortly after that, she moved to Denver where she's been living for 7 years. She's worked with companies and startups of all sizes that have spanned a variety of industries - everything from craft beer to tax and accounting. She is able to approach and solve problems with creative thinking and hard skills thanks to her experience in UX design, web design, graphic design, digital marketing, SEO, e-commerce, social media and independent consulting. When she's not working, you can usually find her in the mountains snowboarding and camping, doing art, scuba diving, or playing D&D with her friends. 
Jorge Peraza
Web Developer
Jorge has always been committed to developing user-oriented solutions that help improve resource consumption and optimize processes. With 18 years of experience in the world of Software Engineering, he has worked on several projects for Fortune 500 companies.
Jorge enjoys reading about innovation, motivating people to develop their potential, and being an inventor by creating innovative solutions for everyday life issues in his spare time.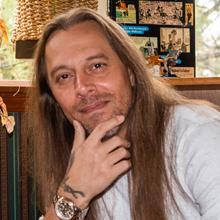 William Johnson
CTO / Director of Technology
Bill is an accomplished CTO offering 23 years of experience working to help improve and grow businesses to their full potential using his skills and understanding of software development, website development and design, project management, consumer expectation and development/design best practices. He also has a successful track record of building high performing teams and inspiring staff to achieve personal and professional goals. With experience in industries from non-profits to the electric gas / HVAC, Bill brings a versatile problem-solving framework to every project.
Bill is an artist and loves to paint, sculpt, write, sing and do anything creative. He loves the outdoors and enjoys camping, fishing and exploring new places in nature. He also likes gardening and growing his own food, as well as cooking and entertaining.