Image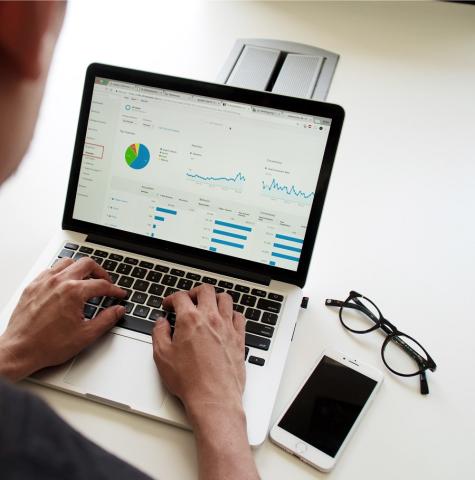 Here at Colorado Digital, we take our digital marketing (DM) process very seriously. Other DM companies may outsource work or provide you with one-size-fits-all solutions. We take the time to understand your business and develop customized digital strategies designed to fit your unique objectives.
Our Team: Highly Skilled, Never Outsourced
Our 100% Denver-local team is skilled and experienced with carrying out a wealth of DM services. We've worked with customers belonging to a variety of diverse industries and have more than 20 years of experience carrying out custom-tailored online marketing strategies for our clients.
Researching, strategizing, and implementing your digital marketing plan would not be possible without our vibrant and experienced team of professionals.
Step 1: Getting to know you and your business
Before our team gets to work, it's essential for us to work with you to understand your company and your vision for success. Your goals, your company story, and your expectations will all help determine the next steps for your customized DM roadmap.
During the initial discovery phase of your digital marketing analysis, our team will explore your current website, online presence, and other key indicators in order to gain a well-rounded view of your current strategies. We will then meet with you to ask detailed questions and discuss the next phase of your project.
Step 2: In-Depth Digital Marketing Analysis
Our Digital Marketing Analysis (DMA) offers an in-depth look at your company's current search engine rankings, on-site and off-site search engine optimization (SEO), website user experience, social media strategy, and other integral areas of digital marketing. We use proven analysis techniques and quality tools to build customized recommendations and solutions to help you reach and exceed your business goals.
Gaining a Competitive Edge
Analyzing your competition is a necessary part of the process that some digital marketing companies ignore. Looking at the status and techniques used by your top competitors will help us gain additional marketing insights for your industry, geo-location, and other pivotal information. Analyzing these factors will help to amplify and optimize your digital marketing strategy.
Optimizing for Success
In any industry, it's important to understand and use the niche terminology and keywords associated with your products, services, and customer needs. This is why we include keyword research as a step in our DMA.
Keyword research is not only a crucial step in building good SEO. It also feeds into every other area of business messaging. Our keyword research will help you to build customized messaging for your website, social media, and other branding efforts that speaks to your clients and helps your business appeal to new customers.
Customized Solutions Tailored for You
Once the DMA is complete, our team will present you with a customized plan that is specially tailored for your business and your unique goals. Your DMA will include the in-depth research, specific recommendations, and resources that will help you bring your digital efforts to the next level.
Although most companies who receive a Digital Marketing Analysis choose to continue working with Colorado Digital for internet marketing services, it's important to note that that is not required in order to carry out your online marketing path for success. Your customized DMA is yours to keep regardless of whether or not you choose to continue working with us.
Step 3: Customized Digital Marketing Services
After your DMA is complete, choosing Colorado Digital as your partner for Ongoing Digital Strategy Services will have numerous benefits. Colorado Digital has the advantage of using the customized plan we put together in your DMA to dive right into your marketing efforts. Skip the guesswork, and save your business time and money!
Depending on the recommendations and suggestions we've previously built out in your Digital Marketing Analysis, our experienced digital strategists and web developers will work with your company to plan out the optimal roadmap for SEO Services, Website User Experience Optimization, Content Creation, Social Media, and more.
Because we structure the process ahead of time, you only need to spend money on the services that will make a difference for your business! We don't believe in having you spend time, money, and energy on services that won't get you results. Because we want your business to succeed, we build fine-tuned digital strategies that are specific for your business needs.
Step 4: Tracking Progress for Continual Growth
As your business continues to grow, your trajectory and your path for success will change over time. Colorado Digital will monitor and analyze your company's progress through key performance indicators and industry trends.
Our dedicated team is skilled in recognizing key performance indicators and developing next steps to ensure continual improvement with your digital marketing process.
Get Started With Custom Digital Marketing for your Business
Your business needs digital strategy services that are tailored for your unique business goals. Reach out today to ask about getting started with our custom digital marketing strategy process.