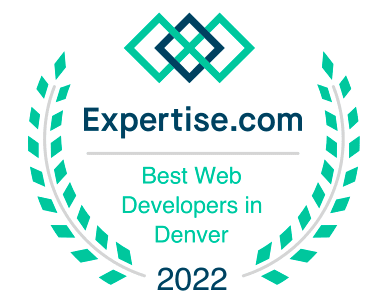 One of Expertise.com's Best Web Development Companies in Denver for 2022
Denverdata Web is proud to be voted one of Denver's best Web Dev companies
Denverdata Web has been chosen by Expertise.com as one of the best Web Development Companies in Denver for 2022. Expertise.com makes decisions for annual ranking based on the number and quality of service lines offered, company size, and overall industry focus.
More About Web Development Services
As a small web development firm, Denverdata Web offers a customer-focused approach when building websites for our customers. We offer custom web development plans as well as great bundled packages that include development and other services that are designed to grow with your business. Contact our team today to tell us about your company and your business goals!
Learn More
Expertise.com conducts manual reviews of businesses to verify that each company truly one of the best. Their decisions are made based on each company's availability, qualifications, reputation, and experience. Find out more about why Denverdata Web was chosen as one of Expertise.com's Top Web Development Companies in Denver for 2022.