About The Project
Intro
The digital marketing experts at Denverdata Web understand that there are two essential measures to consider for long-term Search Engine Optimization (SEO) success. The first involves having a website built to meet your SEO goals. The second factor requires regular monitoring of your website's SEO progress combined with ongoing measures to improve your organic search rankings.
Many believe that they can achieve SEO success by using only one method or the other, and some business owners simply don't want to bother spending the time and money on a new website or monthly services. However, both a custom website and ongoing SEO services are the optimal combination for keeping your search presence consistent and competitive.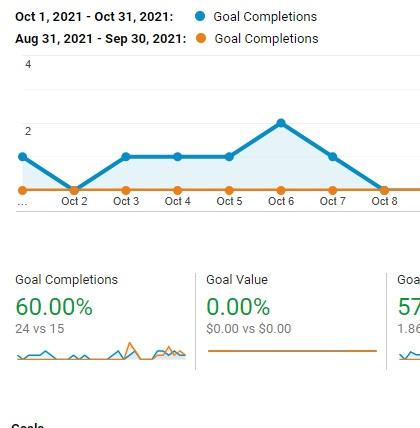 Project goals
This case study will examine two companies in parallel fields sharing the same business goals. We've described the two companies and their web and marketing maintenance plans below.
Company A
Company Description: Distributor of chemical testing supplies
Business Goals: To increase SEO rankings and bring in more sales
Services: Website Complete Solutions (WCS) Package. Includes: custom-built website and monthly ongoing SEO services
Company B
Company Description: Distributor of vegetation testing supplies
Business Goals: To increase SEO rankings and bring in more sales
Services: Ongoing SEO services using the existing website
Project results
Company A
Company A's project began with a complete Digital Marketing Analysis to understand and strategize to meet the business owner's unique goals. We then moved on to a custom website restructure and redesign, which took around five months to complete. Our web development and digital strategy teams spend this time developing an optimized site architecture and design to fit the business's goals and objectives.
While developing the site, our team was able to keep a detailed log of what we might expect once the site was live and a proposed schedule of ongoing SEO tasks for upcoming monthly maintenance.
Once the custom website was complete, we were able to seamlessly roll the customer's services into our monthly SEO program. Since our team knew the site well and had kept constructive notes throughout the entire site build, we had no shortage of ideas for how to continue improving the website's organic search presence.
Within one month of setting the website live, we saw our client's average rankings for targeted keywords improve immediately. However, we saw only a slight increase in organic traffic on the site. While this is not atypical for the first month of a new website, we were able to find that the number of contact form submissions increased by 60% between the two months. The simple answer to these statistics is that while organic traffic did not significantly increase, the quality of organic traffic did improve, leading to higher conversion and more potential sales. This find was encouraging, as it was evidence the new website was starting on a good foot.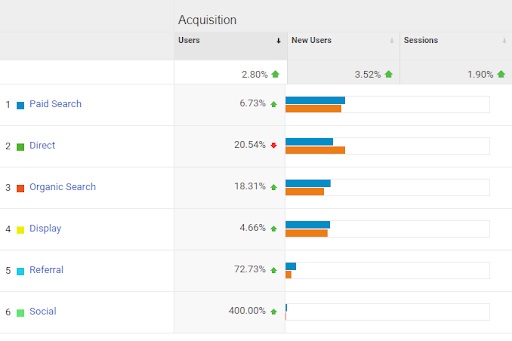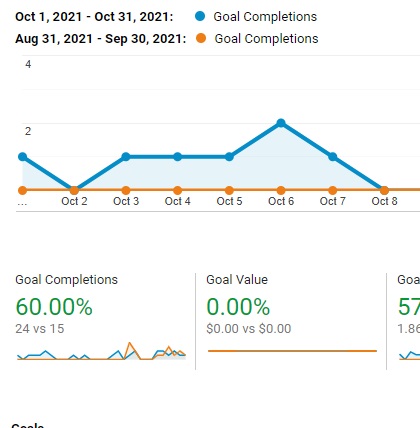 However, the quality of leads was another area we wanted to monitor. Upon analyzing the first month of form submissions, we determined that around 25% of the submissions were spam. Looking back at prior months, however, we determined that up to 70% of monthly submissions were spam. While this metric did show improvement, our team implemented spam prevention measures to decrease the percentage of spam submissions further. Considering our team had already built the website, adding this extra level of spam protection was an easy task to complete.
Over the next six months, our team analyzed and strategized methods for continually improving SEO for our client's custom website. Since our team custom-built the website, we feel confident making any updates or improvements needed each month.
Our client's rankings for targeted keywords continue to improve as well. However, even over time, the site's organic search traffic continues to increase by comparatively small increments month-over-month. To continue ensuring that the traffic coming in is of increasingly higher quality, we continually monitor and graph the number of spam submissions each month to ensure that as spam decreases, the level of quality traffic and conversions increases.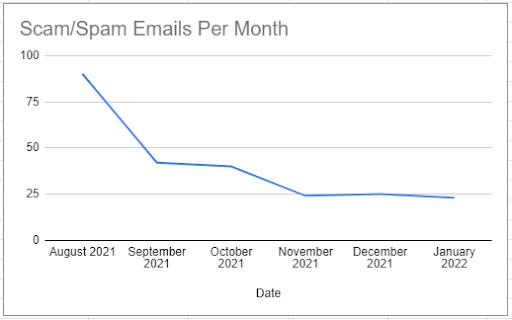 Company B
Company B's project also began with a complete Digital Marketing Analysis to develop the best strategy for meeting the company's goals. Once complete, the business owner decided to have our team implement the proposed strategy on their existing website. The plan was to monitor and improve their website's SEO on a monthly basis.
The first issue our team ran into was that the client's website creator was one our team had not used before. Becoming familiar with the website building platform set our team back an entire month, meaning that we could not make any SEO improvements during the first month of work.
During the following months of work, the SEO improvements we made for Company B were similar to those for Company A, including spam protection, keyword alignment, metadata improvements, etc. However, continued setbacks concerning platform limitations, user permissions, and inconsistent stylization throughout the site amounted to almost half of our team's allotted work time for Company B. Due to these continued frustrations, we were able to conclude that our team was only able to accomplish half the amount of work for Company B as for Company A within the same period.
The resulting SEO data for Company B reflected as expected. While we did see some organic search progress over time, the improvements were minimal compared to those observed with a custom website. While we also observed some target keyword improvements, that progress too met only our minimum expectations.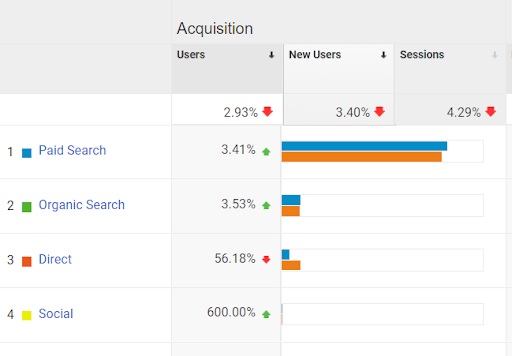 Five months into the project, we met with the client to review the data and the project as a whole. The customer was pleased with the progress, but they were also concerned about lead quality and their competitors ranking much higher for target keywords.
Project Conclusion
Comparing the progress and data between the two companies shows clear evidence that Company A's custom website paired with monthly SEO services produced more favorable results than implementing ongoing SEO updates to Company B's existing website.
After meeting with Company B and listening to their concerns, we presented the owners with the anonymous data from Company A, showing the evidence and beneficial reasons for building a website specifically designed for their SEO goals. Shortly after our meeting, Company B agreed to upgrade their account from Monthly Ongoing SEO to our Website Complete Solutions package with a custom website and ongoing SEO services.
Let our expert web development and digital marketing specialists be your partners to success! Get the monthly Web and SEO package that grows with your business. Contact our team to learn more about our Monthly Digital Marketing and Website plans today!