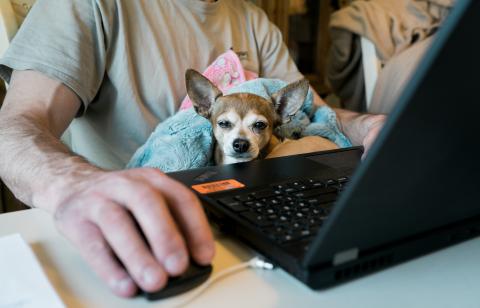 For the first time, you may be trying to assess your digital marketing. That means websites, advertising, social media, etc. Maybe the people who helped you with it before are not reachable. Or perhaps it wasn't a business focus before, but now it certainly is. To help you during this difficult time, we've compiled a list of resources to help you get a handle on your digital assets and chart a strategy for moving forward.
There is a lot of uncertainty and anxiety right now; we have to be honest about that. I won't tell somebody to "just stay positive" because I don't know everything they might be going through and their challenges. But I do know that we all have to be proactive. We have to evaluate our situation, make a solid plan, and take decisive action.
With the most significant proportion of the world's population in history stuck at home right now (maybe even watching their children while trying to work or not being able to work at all), that simultaneously means that typical marketing, sales, and communication are disrupted. It also means that more people are concurrently online looking for news, ideas, products, vendors, and partners than ever before.
There has probably never been a more necessary time "Internet Age" for people to be able to find you and contact you via online resources.
Digital strategy and marketing aren't necessarily easy, but there are some fundamental aspects that you need to have an understanding of so you can make informed decisions. And, it may be the case that the people who usually help you with that are out sick or unreachable.
Please use the resources listed below to help get a handle on your digital presence.
Been forever since you even looked at your website, and not sure who is managing the web hosting?
Cannot remember how to log into your content management system (CMS) website?
For CMS's like Wordpress or Drupal:
For CMS's like Squarespace, GoDaddy, Weebly, Wix:
Not sure which CMS platform your website is built in?
Need to audit the SEO and Local search performance of your business and website?
Need to regain access to your Google Ads or Analytics accounts?
Not sure if you are using Google Analytics, one of the most comprehensive and industry-standard web analytics tools?
Running Google search advertising and not sure how well they perform?
Need to regain access to a Facebook page from Facebook Business manager?