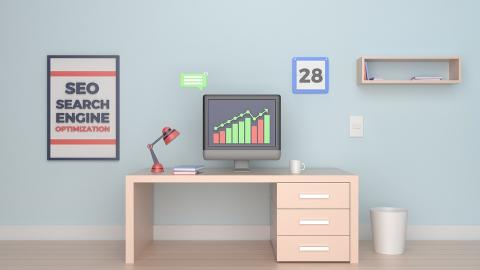 Thinking of making some changes to your website so it ranks on a search engine result page (SERP)?
On-Page SEO is the practice of designing and developing your web pages to help them rank as high as possible on search engines. The higher your pages can rank on search engines like Google/Bing/Yahoo the more traffic they can get.
Gone are the days where you can just stuff your website with the same keyword over and over again and expect to see SERP ranking improvements. Nowadays you will even get flagged by Google for this sort of "keyword stuffing". Today's Google search rankings are more about your site's real relevance and popularity.
Here are 7 ways to optimize the "On-Page SEO for your site".
Succinct keyword-focused URLs: Shorten your URLs, but be sure to include target keywords; something that relates to the product or services you are selling. For example, use denverdata.com/services/web-development not denverdata.com/services/Draft-Test-Web-Development. Note that many popular content management systems such as Drupal and WordPress provide this functionality natively.
Optimize metadata: You will want to use relevant Title Tags & Descriptions that are likely to entice searchers to click when displaying on the SERP. The more people that click on your google rank, the higher you eventually will rank. Denverdata Web uses a great WordPress plugin called "All in one SEO" for many of our clients to help manage this.
Focus on including LSI (Latent Semantic Indexing) keywords in your content: If you use words in your content that google relates to your target keywords, it increases your rank (denverdata.com/blog/using-lsi-keywords-latent-semantic-indexing-help-optimize-page-seo)
Longer and more engaging content: Google wants users to be able to find an answer for their query. It correlates high word count with being able to give an answer that is relevant to the searcher's query. Of course, do not just dump 5,000 words aimlessly into your content! Use short paragraphs, engaging fonts and styling, and multimedia where appropriate that will keep people on your page longer. Need more information on how to keep people on your page? Check out this blog by ND Consulting

Some popular ways to format your title for more clicks are:

Use numbers in your title, especially for lists "I.E 10 best Web Development agencies in Denver"
Use brackets and parentheses to sum up your content "Website Designs that will reduce bounce rate [Report]"

Use relevant links: Linking to external websites can actually help improve your SERP Ranking, as can using internal links to other pages on your site.
Use Sitemaps: On-Page sitemaps help humans better understand structure and hierarchy of a site, usually in the footer of a page. XML sitemaps exist in the back end formatted for robots/crawlers in search engines.The All-in-one SEO plugin I mentioned earlier also helps with setting up both of these.
Faster site loading time: Do not cheap out on your hosting provider, site loading time is a determining factor to rank you higher on SERPs, so cost should not be your determining factor. Another factor to fast site loading time is having clean minified code, which is a great reason to outsource work to a professional Web Development Agency.