About The Project
JPL is a leading provider of flex duct solutions for a variety of industries. Their website serves as a primary channel for customer engagement, product promotion, and lead generation. However, their old website was outdated and did not reflect the quality of their products and services. Therefore, Colorado Digital was hired to redesign and host their website to enhance user experience and increase lead conversion rates.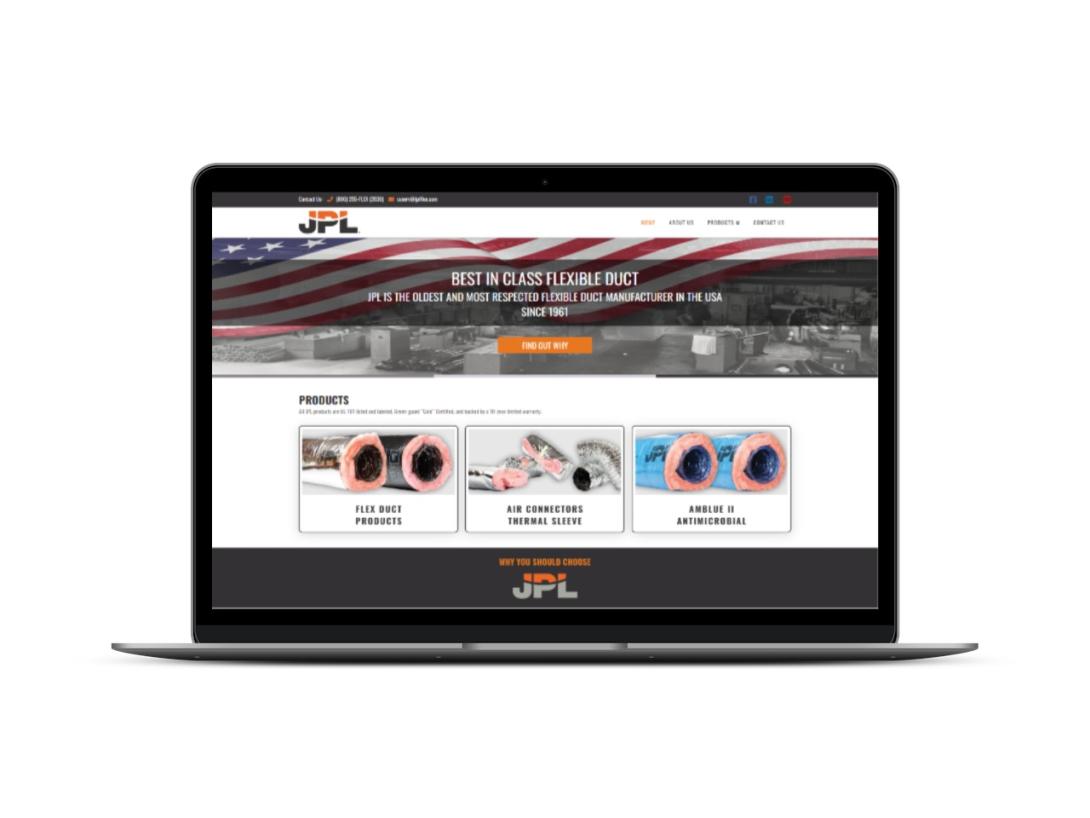 Project goals
The main goals of the project were to create a modern, mobile-responsive website that would improve the user experience, provide a clear navigation structure, and showcase the company's products and services in an organized and visually appealing manner. Additionally, the site needed to have a reliable hosting platform that would ensure maximum uptime and fast loading times.
Project results
Our team successfully redesigned and launched the new JPLFlex.com website on our partner Pantheon hosting platform. The new site features a modern, user-friendly design that provides a clear navigation structure, making it easy for visitors to find the information they need. As a result, JPLFlex.com has seen a significant increase in leads and positive feedback on user experience, helping them to expand their customer base and grow their business.