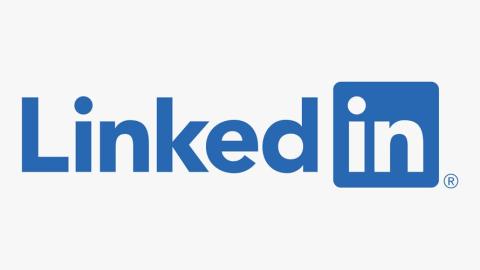 LinkedIn is a powerful tool for enhancing business relationships. With the current restrictions on face to face interactions, more people are engaging with long-term and new business colleagues through this often underutilized social media site.
When was the last time that you went into your LinkedIn account? It might have been during your last job search. Or perhaps you went there to get some information about a potential client or referral partner.
But did you check your notifications while you popped into the site? How about your messages? Did you look to see if you had some pending connection invites?
At a minimum, I highly recommend that you spend about 10 minutes on LinkedIn (find it at www.linkedin.com) at least once or twice a week doing the following:
Review your pending invites and decide whether to accept or ignore the invite.
For the ones you accept, send a short message to them through LinkedIn's messaging or better yet, you might prefer to send an email. Simply tell them you are glad the two of you have connected and provide the email and work phone number where they can reach out. You might also include your website URL in this message.
Review your LinkedIn messages and see if there are any that would be worthwhile responding to.
Review your notifications to see you want to congratulate someone for a work anniversary or a new job.
More About Social Media Services
Then take things up to another level by proactively going through your connections and identifying people you with whom you would like to reconnect. To find your connections, click on My Network, and then click on the word Connections on the left-hand side of the screen.
Just to the right of the search box, you will see a hyperlink called "Search with filters." Click on that. Notice that you can search your connections by their location and current company. Select the location (e.g. Greater Denver area) and then click on Apply. The same goes for the name of their company. Select that and click on Apply.
Then for more filters, click on "All Filters" and you can search by industry, by college attended, by past companies, and more. One of my favorite filters is the one called "Connections of."
Type in the name of someone you know (like me, perhaps) who is well-connected on LinkedIn to people in a certain field. Then click on the box with their name and click on Apply. Now you will see all your connections who are also connected with that person. Doing this might lead you to get the well-connected person to do an email intro for you and one of your LinkedIn connections whom you really don't know that well.
Here's a couple ways to enhance your relationships with your LinkedIn connections when you post on LinkedIn:
Create posts in which you share a blog post or other piece that a LinkedIn connection of yours has written. Mention the person by using the @ sign right before their name, which then connects their LinkedIn profile to your post. If they have a company page on LinkedIn, also mention that page. Your LinkedIn connections who see this post will gain valuable information. Plus, the person whose material you shared will really appreciate you for showcasing them.
You can also periodically go to the LinkedIn profile of one or more of your connections, especially referral partners or clients. Scroll down until you find the section called "Articles and Activities." Or it might just say "Activities." Look for a post or article they created or for interesting posts they liked or commented on. Then you can share any of these items by clicking on the word "Share." In the space where you can write a sentence or two before you share this piece, be sure to reference both the creator of a post as well as the person who shared the post using the @ sign as described above.
If you want to learn more about ways to use LinkedIn to enhance your business relationships, contact me on my email here Also, feel free to invite me to connect with you on LinkedIn. Find me on LinkedIn here
* * *
Joyce Feustel has been active on LinkedIn for over 10 years. In 2010 she founded Boomers' Social Media Tutor and went full-time with her business in March 2013 after retiring from a 17-year career in sales. Through her tutoring and training services, she helps business professionals to use social media, especially LinkedIn and Facebook, more effectively and productively.