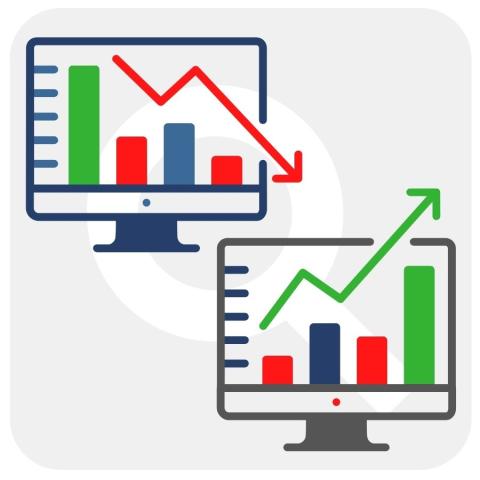 Update December 16, 2021: Google Confirms Update To Local Search Results
Analyzing Google's September 2021 Core Update
If you're in the business of local search engine optimization (SEO), you've probably noticed that rankings have been especially volatile over the last few months. Depending on which keywords you're tracking and how your site is optimized, the current state of your site's SEO may look bleak. Starting mid-late September 2021, Google released a Core Update that left local rankings experts scratching their heads (and, in many cases, pulling their hair out).
When researching these rankings avalanches, we discovered that the changes appeared throughout most local industries. On the surface, this may seem generally unfair. Why would Google implement such a drastic algorithm update that negatively targets local businesses? The answer, however, became surprisingly simple once we looked at the bigger picture.
Regardless of what local industry you review, you'll find one general theme in the type of keywords that dropped off or were lost altogether on September 24, 2021. For each local domain reviewed, we discovered that the most negatively impacted keywords lacked a single factor; a geo-modifier.
What is a Geo-Modifier?
When it comes to local SEO, keyword building requires three essential components; industry relevance, keyword volume, and location. A geo-modifier refers to the location portion of a search term or search keyword.
For example, while a national shoe brand may use the keyword "athletic shoes", a local shoe store in Denver, Colorado may have more luck optimizing for the keyword "Denver athletic shoes".
What we've seen with this algorithm update is that a local-area shoe store would have experienced a sudden drop of loss for the keyword "athletic shoes." At the same time, that specific search query will now primarily include national or online-only retailers.
What Does The September 24th Algorithm Change Mean?
The discovery of local businesses suddenly losing most or all rankings for non-geo-modified keywords raises important questions. Is this fair? Does a local shopper searching the term "athletic shoes" have no interest in local-area shopping? What's Google's angle?
While the algorithm update poses questions, it also lends answers to long-standing questions held by local SEO experts. With more and more search engine users relying on VPNs and other analytics-scrambling tools and browser extensions, the frequency of poor lead quality has seen a dramatic uptick over the last decade. Any and all attempts to geo-target an audience have seemed to fall flat.
Pay-per-click (PPC) or Google Ads users have been particularly affected by this phenomenon. Historically, PPC location targeting has been the most precise way to geo-target a specific location. In recent years though, the poor accuracy (or blatant disregard) resulting from geo-targeted PPC ads leaves marketers wondering why they're paying Google to show their ads to the exact audiences they're paying Google to avoid!
It's hard to say how (or even if) the recent Google Core Update will help resolve the geo-targeting fiasco we've seen with Google Ads, but the most optimistic outlook is that it's a step in the right direction. At least for now, marketers can rest assured knowing that we have a solid (albeit confusing) new methodology for SEO geo-targeting.
What's Next For Marketers?
There's good and bad news for marketers looking to adapt to an algorithm update of this caliber. The answer lies with how much effort a local business has already put into geo-optimization.
For Local Websites with Existing Geo-Optimization
The good news is that if your site is already well geo-optimized, the most important thing to do is to keep up the good work! Additionally, you'll want to audit the keywords you're tracking to include primary keywords with geo-modifiers.
For example, if you were tracking and have lost traction for non-geo-modified keywords like "athletic shoes" and "soccer cleats," simply replace those keywords with geo-optimized variations in your set. For sites that are already geo-optimized, you may be pleasantly surprised to find that your rankings for geo-modified keywords have increased at nearly the same rate you've lost non-geo-modified keywords.
For Local Sites Without Current Geo-Optimization
There may also be good news for marketers who have not yet put effort into geo-optimizing their websites. A lot of geo-optimization efforts are inherent or altogether unavoidable for local businesses. Simply listing your address or mentioning the name of your targeted area throughout your site may be enough of a headstart to keep your local rankings afloat. Furthermore, if your business name contains the name of your geo-targeted area, then you already have an SEO advantage over many of your competitors!
To analyze if your site is already well geo-optimized, update your targeted keyword list to contain primarily geo-modified keywords. Analyze your rankings for the new list using a tool like Google Search Console or SEMRush Position Tracking. After reviewing this data, you'll be able to continue tracking as usual or decipher how and if your website needs further geo-optimization.
If you find your geo-targeted rankings have slipped or that you were never ranking for geo-modified keywords to begin with, it may be time to put some effort into geo-optimizing your website. Along with implementing a tool such as SEMRush to help you jumpstart your SEO analysis and optimization efforts, you may want to hire an SEO expert. Read more below on how you can reach out to the Denver Data Web team for professional SEO services.
Put Our Geo-Optimization Experts to Work!
If the recent Google algorithm update has negatively affected your website's rankings, you may benefit from ongoing SEO services. Google's September 2021 Core Update caused a great deal of movement for local businesses nationwide. Improving your website's geo-targeting efforts may help! Get your local business back on track and set for success. Reach out today to ask about search engine optimization services.