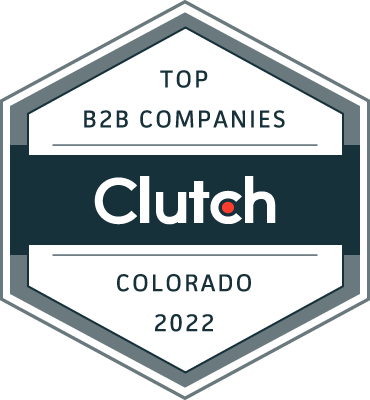 Worldwide, the majority of website views occur on mobile phones. [1] In the United States, the number of mobile e-commerce buyers is expected to reach approximately 170 million people by 2020, up from 136.3 mobile U.S. buyers in 2016. [2] People have been talking about the growth of mobile web traffic and e-commerce for a while now, but in the last couple years, mobile has become the main way people interact with the web.
If you don't have a mobile responsive website now, your business is missing out on potential customers that expect an excellent mobile user experience.
What Is A Mobile Optimized Website?
Most mobile devices do a fair job of adapting standard websites to be viewable on a smaller screen, but that is just about all the experience amounts to, "viewable." Congratulations, your website can be seen to exist on mobile devices. In this situation, though, the text will be small and difficult to read and interacting with buttons or links will be a challenge for everyone, even people without any accessibility needs.
A mobile optimized website takes your website from viewable to usable on mobile devices. This optimization will provide an excellent and engaging user experience for all users, on any device, and be accommodative to those with accessibility needs.
How Can You Optimize Your Website For Mobile Devices?
Mobile responsive design is the best approach for achieving an optimized and mobile friendly website. Major search engines and professional web designers recommend mobile responsive design as the best practice for mobile optimization.
So what exactly is a mobile responsive website? Mobile responsive websites are optimized for the mobile user experience in a way that complies with both search engine optimization best practices and modern web development techniques. Responsive design is demonstrated by: relying upon the same single domain for all device views, adapting the layout and content display per screen size "breakpoint" (400 pixel width, 1024 pixel width etc.) to be prioritized for user experience, and being able to adjust between these screen size adapted layouts dynamically and instantaneously. The end result is a website that is consistent in its display, easily viewable, and provides a far more usable experience to visitors interacting with it on their mobile devices.
Does Google Prefer Mobile Responsive Websites?
Google recommends employing a responsive approach to mobile optimization because it offers a more consistent and beneficial user experience. It also makes website content indexing more consistent when there is only one version of the website. This indexing is in contrast to the older method of creating a specific subdomain (m.yourdomain.com) for the mobile version of your site that might have operated on entirely different code.
In general, when Google makes a recommendation for website optimization, one should treat that recommendation as a mandate. The majority of the world's search traffic is funneled through Google, so adhering to their recommendations is crucial if you want to remain ahead in today's increasingly competitive online landscape. Although Google continues to reiterate that search ranking is dependent on a variety of factors, they have also emphasized that a mobile friendly website that also loads quickly on mobile devices will provide a much better user experience for mobile users - translating into better ranking for mobile search.
Common Obstacles to Responsive Web Design And How to Overcome Them
There may be some important reasons why you don't have a mobile responsive website. Let's explore those reasons and see how to overcome them so you don't miss out on the benefits of a mobile responsive website.
We Already Have a Mobile App
Mobile apps are great. The software for iOS and Android are pushing the limits of what you can do with a smart phone all the time. If you want to leverage location tracking, augmented reality, and the graphical rendering capabilities of the modern phone offerings, you're going to want to build an app for one of those platforms.
Most of the time, though, it isn't cost-effective to dump the entirety of your website's content into a mobile app. For the everyday information that people are looking for on search engines, it's much more economical to have your website display well on mobile devices rather than port it into an app.
Our Typical of Customer Won't Look For Us On Mobile
As the statistics shared at the beginning of this article reveal, more people every day are consuming web content on their mobile devices. The default website viewing experience is most likely to be mobile. Of course there are going to be variations in mobile device usage across different demographic groups and geographical regions. However, the millennial generation is the first age group to have grown up with the internet as a normal experience and are eminently comfortable with relying on mobile devices. Your current customer-base may not include millennials, but if your business strategy assumes that you will be sticking around for years to come, then you need to ensure that you accommodate the technology expectations of the next generation of people who will be coming into their own.
We Can't Afford to Invest in a Responsive Mobile Site
Based on everything we've talked about so far, are you sure you can afford not to optimize your users' mobile experience? Obviously, every business is operating with different levels of capital, but there are components of the business setup process that are universally required. Things like business licenses or certifications, tax identifications, and articles of incorporation, are all standards of starting and running a business that people just accept. Many of these activities consume a significant amount of time and resources to manage, but since they're required, the cost and effort are just factored into the necessities of doing business. Responsive mobile websites are becoming one of these standards of running a business that you must begin to invest in.
Does Your Business Need a Mobile Responsive Website? The Answer is YES
For the vast majority of businesses, having a website is an essential part of being successful. Even if you aren't selling products or services directly from your website, your potential customers will determine your credibility based on what they find online. You can't determine or control what kind of device somebody will be using when they search for your company online. However, you can be attentive to search trends and assume that they're most likely to be searching from a mobile device. In order to create the most positive experience for your users, rank well on Google, and remain competitive in your industry, your website needs to be mobile responsive.