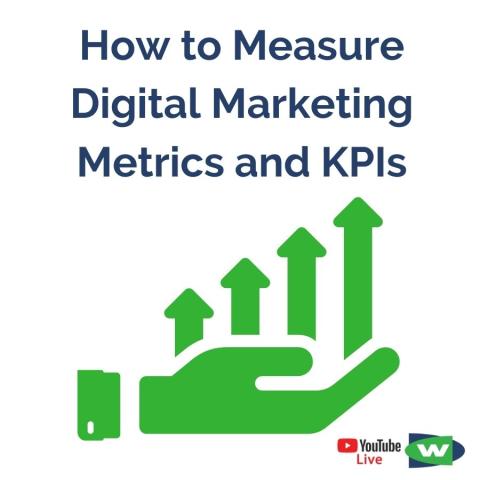 Join Us for our Weekly Digital Strategy Chat
Friday 4/2/2021 at 11:30 MST!
Join us this Friday, April 9th, at 11:30am MST for our Digital Strategy Chat on YouTube Live.
Denverdata Web is hosting our weekly webcast. We'll be discussing How to Measure Digital Marketing Metrics and KPIs.
Subscribe To DDW on YouTube
Follow us on YouTube to hear about future Digital Strategy Chats from Denverdata Web. Click below to subscribe!
This Week We Discuss - How to Measure Digital Marketing Metrics and KPIs
There are lots of ways to measure the performance of your digital marketing efforts. Not all of them are going to show what you must know to guide your marketing campaigns towards success.
In this live video discussion we'll review the key metrics and performance indicators you must be monitoring to gauge how well your digital marketing is *really* working. We'll explain the concept of "vanity metrics" and how marketing can only contribute to business growth when you're tracking against your business goals.
All Digital Strategy Chats are interactive and unscripted, so bring your questions too!
Watch Below or On YouTube Live!