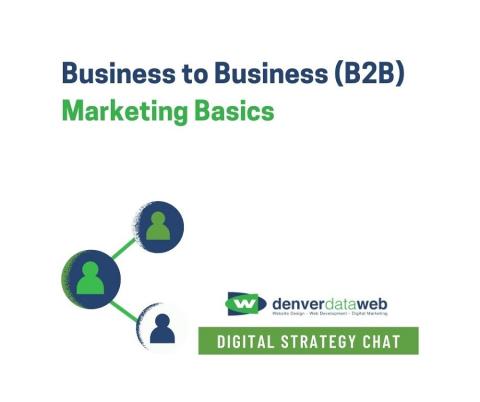 Join Us for our Weekly Digital Strategy Chat
Friday 6/11/2021 at 11:30 MST!
Join us this Friday, June 11th at 11:30am MST for our Digital Strategy Chat on YouTube Live.
Denverdata Web is hosting our weekly webcast. We'll be discussing Business to Business (B2B) Marketing Basics.
Subscribe To DDW on YouTube
Follow us on YouTube to hear about future Digital Strategy Chats from Denverdata Web. Click below to subscribe!
This Week We Discuss - B2B Marketing Basics
We'll touch on how B2B marketing differs from other types of advertising along with some effective tactics for growing your Business-to-Business connections, leads, and sales. Tune in this Friday to find out more!
All Digital Strategy Chats are interactive and unscripted, so bring your questions too!
Watch Below or On YouTube Live!