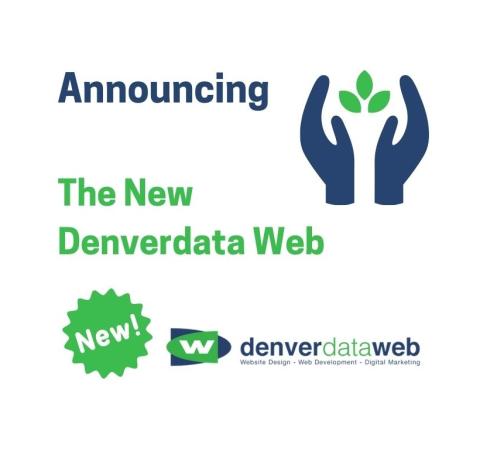 What this means, as explained by DDW President, Tom DeGerlia:
Greetings Friends, Partners, Customers and Past Customers,
I am reaching out on behalf of myself and the Denverdata Web team to express our endless gratitude for having you as a trusted partner and customer. This past year has brought considerable challenges and a swift pace of change that few expected. For us, the result has been some substantial changes in how we serve our customers, and these could be characterized best as Denverdata Web's commitment to making you and your business a success. From a personal perspective, I would describe it as our commitment to making you so happy that you rave about us to everyone (or keep us a secret.)
But the New Denverdata Web is actually something deeper than that. I, personally, have experienced two substantial epiphanies that clearly reflected principles suggested to me that initially seemed counterintuitive. In each case, actual data demonstrated some exciting and important principles that ultimately changed how I think. I will explain in more detail in this newsletter, but to summarize, those principles are:
Trust propels a collaborative endeavor with efficiency, making the cost to achieve the same success substantially lower
and
The value of a happy customer is infinite, and the cost of a lost customer is infinite
These realizations have driven considerable change here at Denverdata Web that is already showing very positive results, and we're excited to share these changes with our community of loyal customers, past customers, as well as our network of partners and friends.
Our goal is to feature how we have grown, reinforce our commitment to the customers, and to open our arms to past contacts in the spirit of trust and renewed accountability. For those who have passed on us before, or who have chosen to bring your work elsewhere, we ask that you reconsider the new Denverdata Web to help you reach and exceed your business goals. You'll be in good hands.
In celebration, we have limited-time special offerings available for every one of our current customers, as well any new or returning customers. Give us a call today to talk about ways we can make you more successful, it's our passion.
Tom DeGerlia
President
Denverdata Web
P.S. Keep reading below to find out more about the exciting details of these company changes. Find out more about how we arrived at these conclusions, what changes have resulted, and some of our cool new offerings coming in the near future!
Changes we've made, and what it means for you
We have a lot in the works! Read below for a list of important and impactful changes happening at Denverdata Web.
Predictable and Manageable Pricing with Fixed-Cost, Goals-Based Packages
You're running a growing company, so the last thing you need is unexpected costs tacked onto services you already pay for. We want to ensure that the price you pay us is manageable and easy to understand.
Our fixed-cost packages include a reasonable fixed monthly cost that helps take the headache out of having a website so you can focus on better things.
Denverdata HPS™ Managed Cloud Hosting
We have introduced a number of new offerings with predictable pricing, such as our Denverdata HPS™ Hosting, which bundles professional Cloud hosting (based on Google Cloud, CMS security maintenance) along with unlimited technical support!
Denverdata WCS™ Managed Web & Digital Marketing
We've offered fixed-cost custom websites for many years. However, we have recently rolled out our new WCS™ Managed Web & Digital Marketing package, which features a monthly cost for a custom website with built-in site redesigns every three years.
What's more is that this package includes a number of digital marketing services, such as our exclusive Digital Marketing Strategy Analysis and ongoing SEO. Package upgrades are available that also include social media, paid advertising, and more.
You read that right. You can now get a quality website and digital marketing, all for one fixed monthly cost. A success package almost any business can justify!
Responsive Support with a Personal Touch
Making sure you are satisfied at every level of our company
Your satisfaction is our reason for existing, so we take it really seriously. We want to ensure that you are able to get in touch with us, no matter your concern. Please read below for a breakdown of your business contacts with us along with who to get in touch with regarding your questions, concerns, and ideas.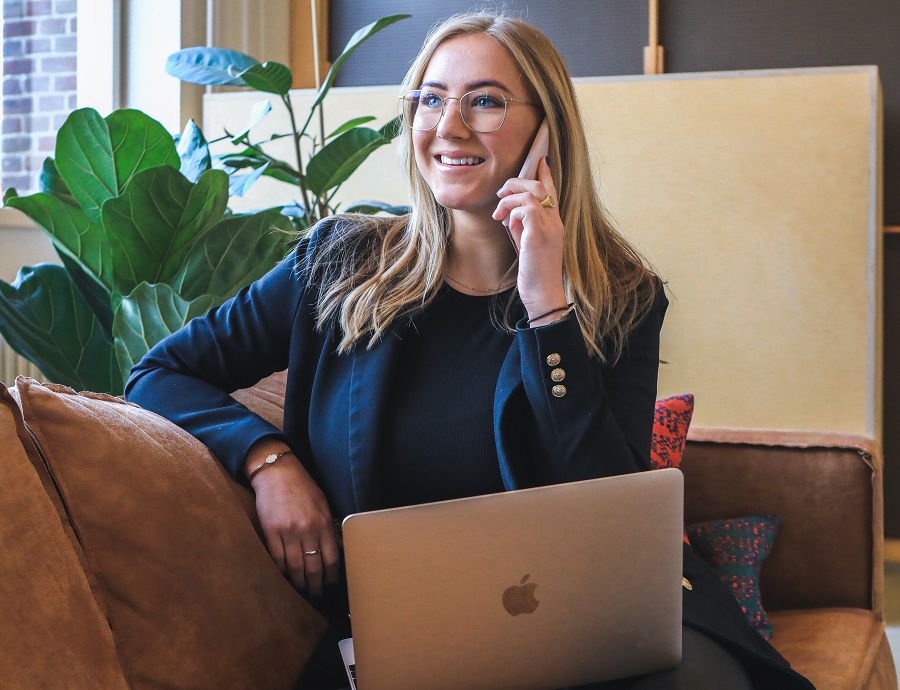 Your Project Manager (PM) will be with you every step of the way to listen carefully to your concerns and proactively ensure you are happy.
Your Account Manager (AM, or customer success manager) will stay involved as your project progresses, and will be available to speak to anything outside the realm of what is handled by your project manager. Your AM will also help ensure that your broader strategy stays aligned with the long-term services we provide.
And finally, I, Tom DeGerlia, president at Denverdata Web, am 100% attentive to additional concerns of any kind. I will always make time to listen carefully and identify how we can best ensure your customer satisfaction.
Focused Choices for Optimal Customer-Success
Our mantra is simple. Caring about the customer and about their unique goals are the driving forces in initiating, guiding, and propelling their project to success. It's our secret formula! A team that cares will be empathetic, will think on your behalf, will collaborate toward the same goals, and honor the same constraints. This enables us to operate as your true partner, which is the most efficient and effective manner possible.
What's the catch? As a goals-focused web and marketing agency, one crucial skill we've learned is to set honest goals for ourselves and our customers. The path for success we put forth for your business will always be based on strategic research and proven methods.
As such, we have to occasionally be "choosy" with our business partners so we can maintain our focus and quality of service. Our staff is small, but our efforts are huge. In order to efficiently devote the time and energy of our staff, we will choose to serve businesses with whom we can predict and believe will achieve growth and success with our help.
Expert Solutions & Thought Leadership
Sustainable Strategies Tailored to Your Business Goals
Our team focuses on being goal-focused and strategic with everything we do for our clients. Whether your goals are to grow and become more profitable, to build the value of your company, or even just to create peace of mind in your day-to-day business, your goals drive a unified strategy that takes even a small business to the next level.
Our goal to you is to be an investment in your success, not simply an expense. Our strategies are sustainable, measurable and scalable, which means you'll always have peace of mind knowing you are getting a positive return on your web and digital marketing investment. We're your partner for your entire digital strategy from startup to company acquisition, which means we see your brand, collateral, website, applications, and digital marketing all as working pieces towards your success.
Digital Strategy as a Team Effort
Some tend to think of technology as very distinct disciplines, such as web designer, SEO company, graphic designer, content writer, etc. Although this is one way to look at it, our team views each discipline as a building block towards helping you reach your business goals.
We bring together a team of experts that focus our brainpower on solving your marketing challenge from every possible angle. We then continue to analyze, reflect and improve your strategies for continual growth, as a good business partner should. The reason behind this is to build a strategy where your advertising, networking, outreach, events, and other marketing efforts all work together toward your goals.
Our combined effort on your digital strategy means your website will reflect and support your customers, your brand, your services, and everything else you have built along the way. The way we see it, your goals drive the strategy, and you'll see it in your results.
What's Next for You, Our Customers
We Want Your Feedback
In support of these changes and this new mindset, we're asking you, our customers, to reach out. We want to hear what you think!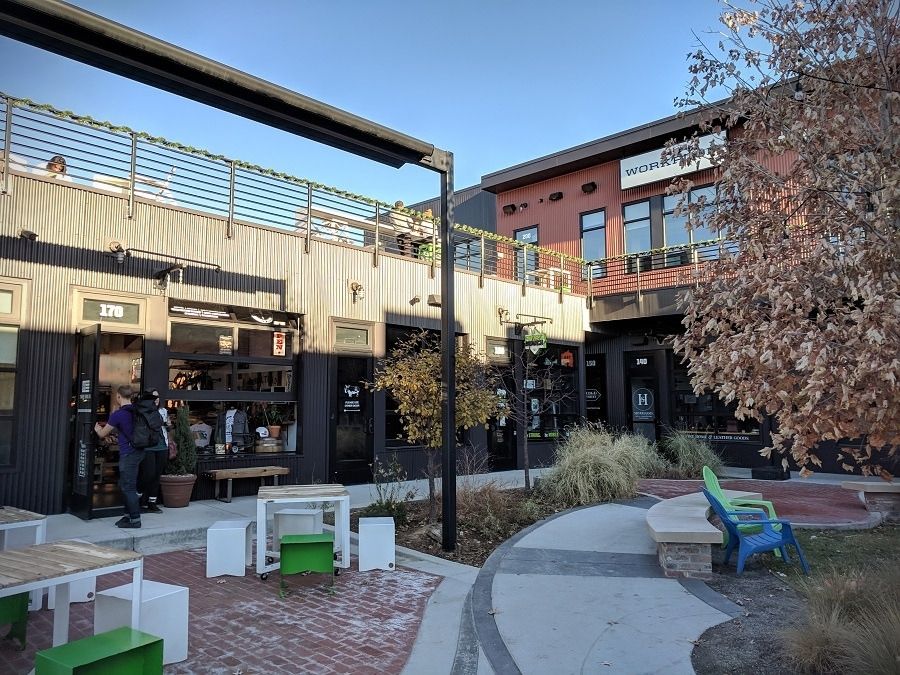 Feel free to email us to ask about the changes, call us for a quote on hosting or other needs, or pick our brains for a creative marketing strategy. Our office is in the ultra-walkable area of RiNo Denver, so if you're feeling particularly friendly, invite us to Happy Hour or ask us to grab lunch or coffee.
How Can We Serve You Best?
To our existing customers, we encourage you to reach out to your account manager to find out how the new offerings fit into your plan. Current customers may also be eligible for special incentives!
To our past customers, those who follow us and receive our newsletters, or simply those who have been waiting patiently for options that best suit their business needs, we encourage you to reach out as well. Tell us about your venture, your business goals, and what you hope to achieve with our help. Many of you have asked, and we've listened! Contact our team to get started.