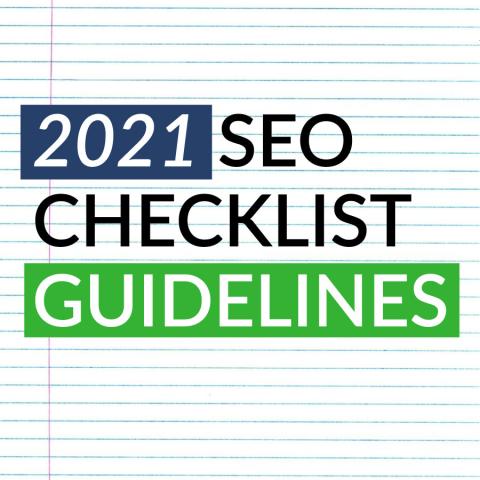 While adding content to your website, there are many important factors that determine the ranking of your page. Denverdata Web has been providing SEO optimization services for Denver area businesses for over 20 years. In the following article, we have compiled a list of some of the most important factors to consider when writing SEO content in 2020. Following the guidelines below, you can help your website rank higher in search engines and provide a better user experience for your visitors.
Quality Content
Search engines love quality content because your users do too. Search engines favor longer, more detailed content rather than shorter, more vague content. Some tips to follow when writing for your website are outlined below.
Focus on making your content provide quality information. Longer content can increase the reader's dwell time. This signals to Google quality content when a user doesn't immediately leave. Ideally, aim for 300 words or more per page. Provide details and examples of your topics throughout your content to help increase its length.
Use your target keywords in the first 100 - 150 words and use the rest of your keywords throughout the rest of your content.
Only use your target keyword where it makes the most sense. Adding too many keywords throughout your content is considered "keyword stuffing". Keyword stuffing is frowned upon and will not only make your content less relevant, but search engines may not rank your website as high because of it. Ideally, use your target keyword 4 - 5 times throughout your content.
Headings
Headings generally do not impact your website SEO score. However, optimized headings help structure your content for search engines and your visitors. Consider the following tips when writing headings for your website:
The heading one (H1) should be included on the page only once. Your page title and H1 should include your target keyword.
Use additional headings (H2, H3, H4, H5. H6) to help break up your content into digestible pieces for your visitor.
Use your keywords throughout your headings but only when each keyword makes sense.
Tools
Use the Flesch Reading Score to help you better optimize your content for readability. Depending on the subject of your content, you will want to aim for a score that aligns with your subject and your visitor audience. Search engines are smart and constantly being updated to understand and process content just like humans. Search engines understand when your content doesn't make sense or is using "filler" or "keyword stuffing" to try and gain an SEO ranking advantage.
Relevant Imagery
Everyone loves pictures! Relevant imagery can help improve your site's user experience and increase user engagement. Imagery should follow these guidelines when incorporating with your content.
Always use plain language when naming an image file. Search engines cannot see your image so they use the file name to understand what the image is.
Include one of the page's keywords if appropriate in your image file name.
Include ALT tag for images, inside that ALT tag, include your target keyword if possible. The ALT tag helps visitors who either have images turned off or are visually impaired. In these cases, the ALT tag is displayed or read out loud to the visitor.
Imagery files can be large in file size and large images can slow down your website load time. Visitors do not like to wait for a website to load, we have all been there. It's important to make your images web ready by using compression software to compress your images into smaller file sizes. This will help your website load faster and keep your visitors from leaving your site.
Size images appropriately for the page, do not use overly large or small images.
URL
The URL is the identifier that is used to access your page. The URL is one of the items used by search engines to determine what your page is about and impacts your SEO ranking. The following guidelines will help you create SEO-optimized URLs throughout your website:
Include your target keyword in your URL.
Keep URLs human readable.
Use hyphens for spaces between words.
Keep the URL as short as possible.
Use folders in your URL but use them sparingly.
Page Title
The page title is the first thing that appears in the search engine results page (SERP). Visitors will use your page title to help determine if the page is relevant to their search. When creating a page title, remember these guidelines:
Include your target keyword at the beginning of the page title.
Keep your page title to 60 characters or less. Within the search engine results page (SERP), the size of your page title presented to the user is around 60 characters. To ensure all of your page title is seen within the search results keep your page titles to 60 characters or less.
Meta Description
A meta description shows in the search engine results page (SERP) as a description of what your page is about. Visitors will use your page description to further help them determine if the page is relevant to their search. When creating a custom meta description that explains your page's purpose, remember these tips:
Keep meta descriptions length to 148 - 160 characters.
Use complete sentences and include your page's target keyword.
Include a call to action (CTA) within your meta description such as "Call Us Today!" or "View Our Services!". A call to action helps a user take that next action.
Internal linking
Providing internal links to other relevant pages that relate to your content will help increase engagement across your site. Internal links help search engines create a hierarchy of pages within your website. Only link to content that is relevant to the content of your pages.
Source links
If you're citing outside sources in your content include links to the source of your information throughout your content. When sites link to other sites, this creates a signal to search engines that information is relevant to your content and the content is trustworthy and of high quality. Since the content is seen by search engines as highly relevant and higher quality, your SEO improves along with the source link.