Fall Promotions
Check out our fall deals! Get free upgraded SEO services and 10% off web design or hosting packages. Now through Oct 1st.
Get Results, Rank Your Website at the Top of Search Engines
If you run a business, you're likely already aware that improving your search engine optimization (SEO) is necessary to keep your company relevant and reach new customers. Like many business owners, you may also be unsure where to start when it comes to building effective SEO strategies for your company. Search Engine Optimization plays an integral part in boosting your company's internet presence and bringing in qualified traffic and leads to your website, web listings, social media profiles, and more. Contact Denver's top SEO experts today!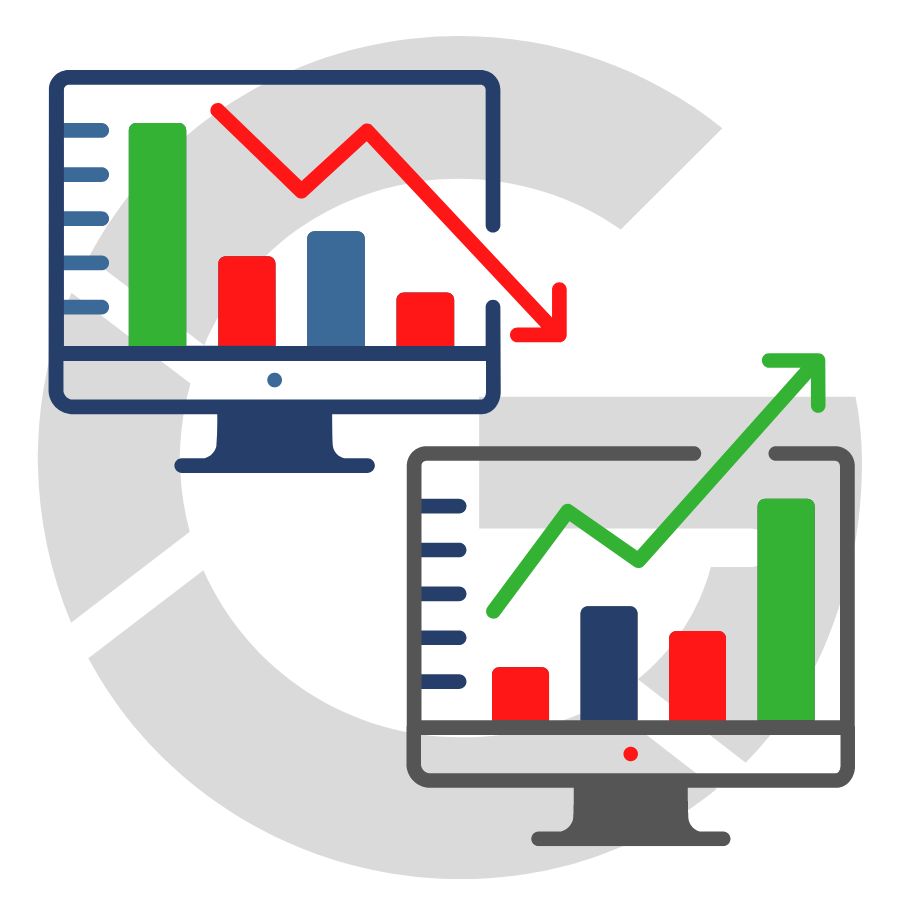 What is SEO?
Search Engine Optimization is the process of analyzing various aspects of your site and taking action to improve its ranking on search engines. The SEO process involves technical and creative efforts that occur on your website as well as on other platforms. These efforts are strategically planned and implemented to improve the rank and relevancy of your website through search engines. The primary goal of good SEO is to improve the quality and quantity of your search engine website traffic to bring in more leads and sales.
Unlike paid ads or Search Engine Marketing (SEM) or Pay-Per-Click (PPC) Advertising, Search Engine Optimization refers to your website's organic ranking. Believe it or not, there is no way to pay search engines to improve your search engine ranking! SEO is earned through building trusted websites that have a positive user experience, structured technical aspects, and relevant, optimized content. We can help your business achieve an optimal internet presence!
SEO Content Writing Services
Our SEO content writing services will help you improve your website messaging, resonate with customers, and build long-term relationships with clients. Too many content writers forget that they're writing for humans and only focus on what search engines want. This practice of "keyword stuffing" results in content that doesn't resonate with your human audience. However, in order for your website to rank properly in search results, it's still crucial to write SEO friendly content and optimize your titles, headers, keywords, and calls to action.
We take the time to understand your target audience and the unique voice of your company. Using this information, we use keyword research to write content that speaks directly to your audience in a natural way, but includes the most common search terms used by search engines. The result is professional content that engages your audience and increases your visibility online.
It's time to start excelling at storytelling with high-quality content and digital marketing materials. Choose Colorado Digital's team of expert web content writers to create professional and engaging website content for your business.
Our Process - Goal-Focused SEO
What you can expect from our strategic SEO process:
Increased rate of high-quality traffic to your website.

More online leads and sales.

Higher revenue for your business through improved leads.

Reduced marketing costs due to strategic custom planning.

Improved online presence and consistent brand representation for your business.
Our Colorado SEO experts begin your Search Engine Optimization using the most important piece of the process - your goals. From there, we research and analyze your current internet marketing efforts as well as those of your competitors to develop a strategic, well-rounded SEO plan to help your business achieve long-term success.
With Colorado Digital's proven approach to Search Engine Optimization, our 100% local Denver-area SEO agency will optimize your website and your online business presence to maximize its potential.
Recognized as one of the leading SEO agencies in Colorado, our team is skilled in all areas of SEO. Whether we are analyzing and improving the technical SEO on your website, performing custom keyword research for your offerings, creating optimized content for service pages, or building you a structured site schema, our Denver SEO team has the expertise to help your business succeed. Allow your business to thrive with Colorado Digital's strategic SEO services. Contact our team to learn more or to ask about Monthly SEO Maintenance packages.