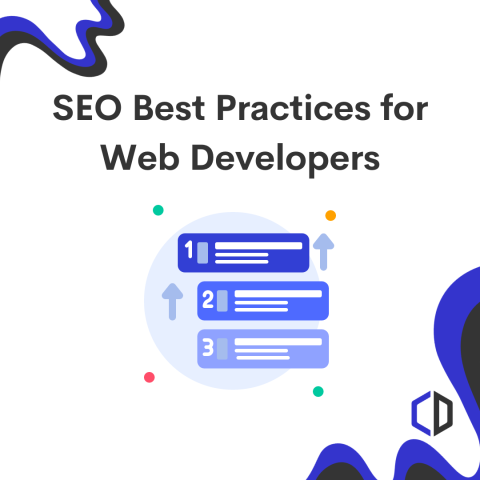 Search Engine Optimization (SEO) is more than just a technical endeavor; it's an art form that requires a deep understanding of how search engines and users interact with content. As a leading web development agency, we at Colorado Digital have honed our SEO practices to perfection. Here's a comprehensive guide to our approach:
Understanding SEO
SEO is not just about keywords and links; it's about creating content that resonates with your audience and search engines alike. It involves both on-page and off-page optimization techniques, each playing a vital role in your site's success.
On-Page SEO Best Practices
On-page SEO is where the magic happens on your site. It's about crafting content that speaks to your audience and search engines:
Use Semantic HTML Tags: By using specific HTML tags like <header>, <nav>, and <article>, you're not just structuring your content; you're telling search engines exactly what each section is about. It's a subtle yet powerful way to enhance your site's relevance.
Optimize Meta Tags: Meta tags are your first impression in search results. Crafting unique and descriptive meta tags that encapsulate the essence of your page can significantly increase click-through rates.
Implement Structured Data: Structured data is like speaking the search engine's language. It helps them understand your content at a deeper level, enabling rich snippets that stand out in search results.
Ensure Mobile Responsiveness: In today's mobile-first world, responsiveness is not an option; it's a necessity. A mobile-friendly design ensures that your content is accessible to everyone, everywhere.
Off-Page SEO Best Practices
Off-page SEO is about building your site's reputation and authority:
Build High-Quality Backlinks: Earning backlinks from reputable sites is like receiving endorsements from industry leaders. It's a testament to your site's credibility and authority.
Optimize Page Speed: A slow-loading page is a missed opportunity. By optimizing page speed, you're not just improving rankings; you're enhancing user experience.
Create an XML Sitemap: An XML sitemap is your roadmap for search engines. It guides them through your site, ensuring that every valuable page is discovered and indexed.
Conclusion
SEO is a collaborative effort between marketers and web developers. It's about understanding the user's needs, the search engine's requirements, and bridging the gap with expertly crafted content.
At Colorado Digital, we believe in the power of SEO to transform businesses. Our team of experienced developers and SEO specialists work in unison to create websites that are visually appealing and SEO-friendly. We don't just follow trends; we set them. Learn more about our unique approach to SEO or contact us today to discover how we can elevate your online presence.