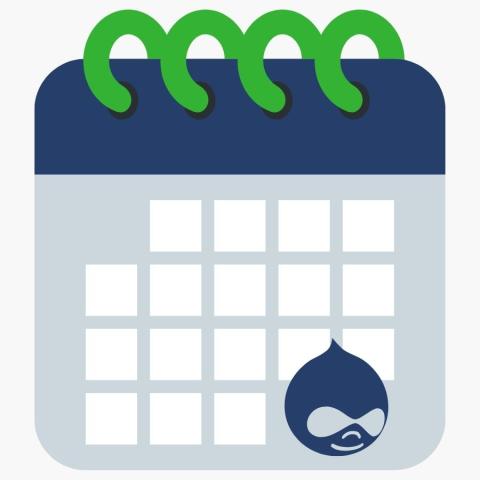 What You Need to Know About The Drupal 9 Migration
Drupal is a CMS website builder primarily used for enterprise businesses or large corporations like universities, municipal organizations, etc. Just like any other Internet software, there are updates over time.
Migrating from Drupal 7 or Drupal 8 to the most updated Drupal 9 can be a long and complicated process. Because of the intricacies involved with the Drupal 9 migration process, it is strongly recommended that you hire a web development company or team specializing in Drupal to ensure your Drupal 9 migration goes smoothly.
Why Can't You Upgrade to Drupal 9 by Pressing a Button?
The Drupal 9 migration is a comparatively significant upgrade. For the most part, you cannot upgrade it with just the push of a button. Most Drupal sites use sophisticated custom code, which requires a lot of attention to migrate to the latest version of Drupal.
Even with an experienced team, each part of a Drupal migration can have varying degrees of difficulty. Drupal 9 requires you to rewrite all custom code, rebuild themes, and rearchitect the way things were built in Drupal 7. Each step may involve one line of code, 20 lines of code, or several hours of research. It's not out of the question that your Drupal 9 migration process can take up to several weeks or months to complete, so you should begin the process sooner rather than later.
The online Drupal community also offers significant insights into what steps, methods, and tips to help you migrate your Drupal site properly. Each module, particularly custom modules or custom code in general, may require individual attention before the upgrade process.
How is a Drupal Migration is Different From a WordPress Upgrade?
The difference between a Drupal Migration and a WordPress update is immense. While most WordPress updates can be completed in less time and with less work than a Drupal migration, there are also no guarantees that your WordPress site won't lose data or functionality in the upgrade process.
Because Drupal websites tend to be more customized, you must complete the migration process in a way that limits any loss of customized modules or website features. The Drupal Community plays a big part in ensuring that your website is migrated as intact as possible.
First of all, with Drupal, all community-contributed modules are regularly reviewed by the Drupal community, leading to a surplus of public information regarding each module's compatibility, security, and sustainability. The risks involved with community-contributed modules are almost nonexistent.
With WordPress, on the other hand, community-contributed plugins are typically unreliable and will often be riddled with security issues or otherwise bound to lose functionality when upgrading your site.
When it comes to Drupal 9 migration specifically, the Drupal community can also provide specific data regarding whether the module (community-contributed or otherwise) will upgrade adequately, as well as what steps you may need to take to ensure each module migrates successfully. Having this information available by the Drupal community can help save Web developers a great deal of time and frustration.
Why Did Drupal 8 End Before Drupal 7?
It may seem strange that Drupal 8 ended in November of 2021, while Drupal 7 isn't scheduled to end until November of 2023. However, the migration process from Drupal 7 to Drupal 8 or 9 generally requires more work than the Drupal 8 or 9 upgrade. Feedback from the Drupal community uncovered that many companies suffered budget and staff setbacks during the COVID pandemic, making the upgrade process from Drupal 7 to 8 or 9 improbable for many business owners. Drupal used this feedback to determine the best course of action to set back Drupal 7 end-of-life for one more year.
Additionally, framework dependencies between Drupal and Symfony PHP affected Drupal 8 but not Drupal 7, requiring that Drupal 8 ended when it did.
Is There Still Time to Upgrade My Website to Drupal 9?
Those still on Drupal 7 may feel like they're running out of time. While that may seem like a reasonable amount of time for smaller sites, the clock is now ticking for larger websites.
For those larger sites, the question remains. Is there enough time left? The good news is that although Drupal 7 support and security will end in November, there is no hard stop date for Drupal 7. It's best to start your Drupal 9 migration now, but there's no risk if your site disappearing at the stroke of midnight on November 1st. While it's best to begin as soon as possible, you do have time.
In short, if you haven't started upgrading or migrating your Drupal 7 or Drupal 8 website yet, start now! Ensure you have a skilled and experienced Drupal team handling your migration, and give yourself plenty of time.
Get in Touch With Top Drupal Experts Today!
Drupal 7 End-of-Life is happening soon! If you still need to migrate your Drupal 7 or 8 website to Drupal 9, it's best to get started now.
Let our experienced Drupal developers save you time, money, and frustration with our Drupal EOL migration services. We'll give you peace of mind by ensuring a smooth transition for your Drupal website. Get in touch with our team now for a free consultation!